Eyebrow & Eyelash Tinting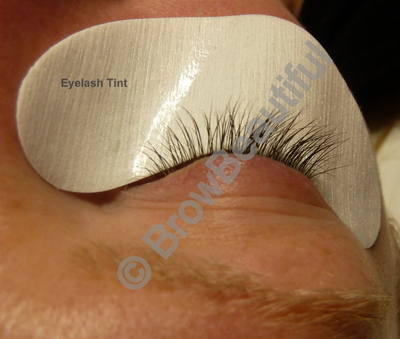 Tinting is most commonly used to darken eyelashes and eyebrows on those clients who have fair hair. The darkening of the hair will provide more definition and emphasis to the eye area without having to use cosmetics and makes the hair look thicker and longer.

Clients with darker hair can also benefit from tinting as the intensity of the darker colour will emphasise the shape of their eyebrows as well as making the eyelashes look longer and bolder whilst still looking natural.
Why tint?
Hides Grey's

Less time needed to apply make-up

Good for those who do sporting activities e.g. swimming

Natural looking

Effects can last 6-8 weeks

Vegetable based dyes are used

The eye area is enhanced without having to use make-up

Benefit contact lense wearers

Tint colour is waterproof and does not smudge or streak

Great for people with known sensitivity to make-up
How often will you need tinting?

Clients can expect the tint to last 6-8 weeks. Please note however that exposure to strong sunlight will fade the tint sooner

** For those wishing to tint, you will need to have a patch test at least 48 hours prior to your actual tinting appointment - this is applicable to all new clients irrespective of whether you have previously had tinting done elsewhere as different brands of tint can vary.

Please click here for Tinting prices.